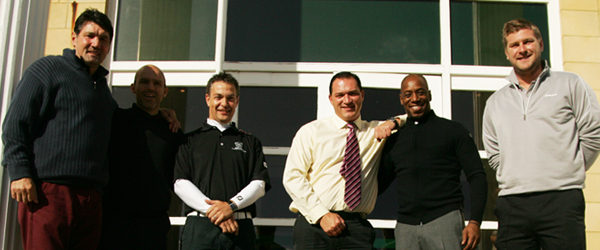 Mentmore Golf & Country Club are pleased to announce that the MK Dons have signed up with us for this year as their official golf club for the First Team players, coaching staff and management.
This is now the fourth year of an exciting partnership between the Dons and Mentmore Golf & Country Club and confirms the strong links the two clubs have developed during the years together. 
Mentmore provides an idyllic place for the players and staff of the Dons to unwind and relax and many of the players and coaching staff regularly use the Club's facilities. 
As part of the association, Mentmore plays host to the Dons' Golf Days, including the 'Game of Two Halves' and also the Annual MK Dons Golf Classic for the Corporate Partners and Sponsors, both of which are hugely popular events.
Matt Davies, Sales & Marketing Manager at Mentmore told mkdons.com: "I'm absolutely delighted that our partnership with MK Dons continues into a fourth year and we are proud to be their official golf club.  Everyone at Mentmore is looking forward to the coming year and watching the Dons gain promotion to the Championship".
Pictured above at the signing are (r to l): Mick Harford (MK Dons Assistant Manager), Alex Rae (MK Dons Coach), Matt Davies (Sales & Marketing Manager, Mentmore), Clint Moore (General Manager, Mentmore), Ian Wright (MK Dons First Team Coach) and Karl Robinson (MK Dons Manager).