For exclusive and one-to-one personal training, we have the answer. Here at Mentmore Golf and Country Club we have highly qualified personal training advisors.
After a private consultation with your selected training advisor you will have a unique training programme that is personal to you. Your programme can include anything from free weights, aerobic training, tennis tuition and even 'get fit for golf ' workouts. Going down the route of using a personal training advisor is a perfect way to ensure you always have a training buddy and someone close by to advise and encourage you when needed. Make an Enquiry
Personal Trainers
Katie Parker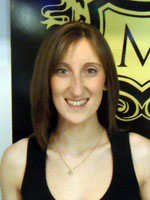 Why Katie?
With over 5 years instructor experience Katie has the drive, passion and knowledge to help you achieve your goals.
No matter your age, size or exercise history Katie can help you to lead a healthier lifestyle and help you lose wieght, tone up, build muscle or increase strength, improve your cardiovascular fitness or just make everyday tasks a little easier. Katie works with her clients to create an individual exercise plan that's realistic, achievable and one that get's you the results you want.
Contact Katie on 07849 867974 or email This email address is being protected from spambots. You need JavaScript enabled to view it.
Tom Mowbray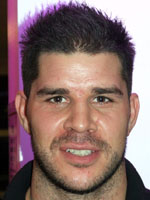 Why Tom?
Tom believes strongly that fitness and exercise should be part of everyone's lifestyle and will improve us both physically and mentally. Tom has become a dedicated exercise fan. he has achieved this from playing rugby to an extremely high standard, which has given him the discipline to focus on reaching his goals. Through this discipline Tom brings great energy and enthusiasm for his clients to achieve their targets. Tom has first hand knowledge of how hard it can be to remain motivated and continue training until you reach your next goal.
Being a competitive and determined person he is a perfect motivator and will make sure that you push your personal boundaries whilst keeping training fun and enjoyable.